Winners and losers from NFL Week 6, plus Cowboys make history against Bill Belichick and Bills-Titans picks
October 19, 2021 5:21AM CDT
Welcome to the Monday edition of the Pick Six newsletter!
I'll be honest, I didn't think any of us were going to live long enough to see the Jaguars win another game, but I was wrong, because they actually won a game on Sunday. That team can't win a game in this country, but if you ship them overseas, they turn into the 1985 Bears.
I'm glad the Jags finally got a win, because I was starting to feel like I was personally jinxing them. I've been writing this newsletter since Oct. 1, 2020 and in that time, the Jaguars didn't win A SINGLE GAME.
Now that Jacksonville's streak is over, we can start focusing our attention on the team that now has the longest losing streak in the NFL: The Detroit Lions. After becoming the NFL's first 0-16 team in 2008, the Lions are more than one-third of the way to becoming the NFL's first 0-17 team. Surprisingly, the Lions did not make our losers list for Week 6.
Alright, we've got a lot to cover today, so let's get to the rundown.
As always, here's your weekly reminder to tell all your friends to sign up for the Pick Six newsletter. To get your friends to sign up, all you have to do is click here and then share this link with them.
1. Today's show: Week 6 winners and losers, plus full recap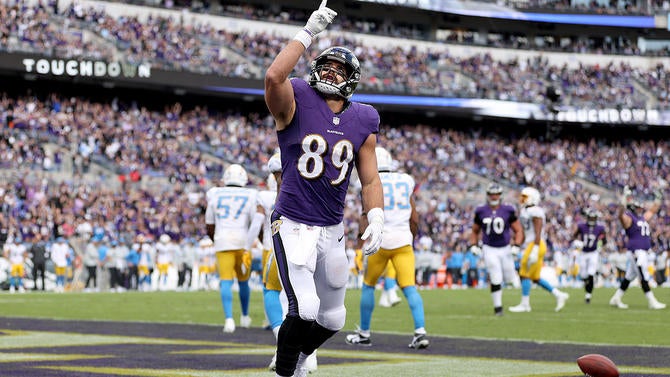 It's Monday, which can only mean one thing: I stayed up until 3 a.m. last night recording a podcast with Will Brinson and Ryan Wilson that touched on everything you need to know about Week 6, and let me just say, it's probably for the best that you listen. We covered all 12 games from Sunday and even though 25% of those games went into overtime, I promise you the podcast did not go into OT.
One thing we do every week is hand out our weekly winners and losers from Sunday's action. For our winners this week, Wilson took a team that hadn't won in more than a year, Brinson took a team that suddenly looks like the best one in the AFC and I took a team that won a game without its head coach.
Ryan Wilson
Winner: Jaguars. After going 399 days without winning a game, the Jaguars finally ended their 20-game losing streak, which was the second longest in NFL history. They're also 1-0 in Europe, which makes them tied with the Falcons (also 1-0) for the title of Europe's best NFL team.
Loser: Ben Roethlisberger. The Steelers won, but it was in spite of Ben Roethlisberger, who continues to play like someone who should have retired during the offseason. Wilson, who is our resident Steelers homer here at CBSSports.com, says it's time for Pittsburgh to start someone else because the Steelers are figuratively and literally going backwards with Big Ben at QB.
Will Brinson
Winner: Ravens. If there was one team that made a statement on Sunday, it was the Ravens. Baltimore humiliated the Chargers in a 34-6 win. The Ravens steamrolled them from start to finish in a game that was never in doubt.
Loser: Panthers owner David Tepper. All Tepper wants is a franchise QB and it's pretty clear he doesn't have one. The Panthers' current QB, Sam Darnold, had a mostly disastrous day in a 34-28 overtime loss to the Vikings. Darnold completed just 41.5% of his passes (17 of 41) in the loss. If you see Tepper on the phone this week, he's probably calling the Texans about Deshaun Watson.
John Breech
Winner: Cardinals. They traveled across the country in a game they had to play without their head coach and apparently, this team is so good that they can coach themselves, because they laid waste to the Browns in a 37-14 win. This now marks the third time in franchise history that the Cards have started 6-0.
Loser: Bears fans. Not only did they have to watch their team lose, but if verbal contracts are binding in the state of Illinois, Aaron Rodgers now owns every Bears fan. I think he also technically owns Soldier Field, that bean in Grant Park and the rights to Chicago style pizza.
Not only did we list our winners and losers, but we also recapped every game from Sunday. To listen to today's episode — and to subscribe to the best daily NFL podcast out there — be sure to click here. You can also WATCH today's episode on YouTube by clicking here.
KEEP READING
https://www.cbssports.com/nfl/news/winners-and-losers-from-nfl-week-6-plus-cowboys-make-history-against-bill-belichick-and-bills-titans-picks/
---